DIGITAL VAX CARDS TO SIMPLIFY POST-PANDEMIC TRAVEL
As the world wakes from its slumber, there is a renewed focus on the effects the pandemic had on the travel industry. The light at the end of the tunnel comes in the wake of extensive Covid-testing and collaborative vaccine rollouts.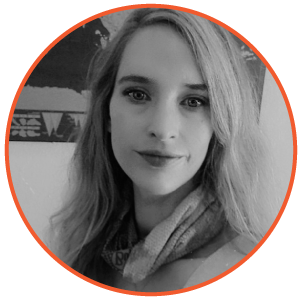 Karen Maartens
Travel Manager
With the holidays fast approaching, tourism departments are mining for visitors to boost flailing hospitality sectors, while travel agencies are battling to jumpstart commercial air travel. International travel has been reduced to a trickle, but it is sure to grow into hordes of travellers within the next couple of months, which will include both tourists and professionals.
Large-scale vaccination card corruption
One of the main purposes of introducing a vaccination certificate is to provide travellers with ease-of-access when crossing borders or passing through security checkpoints, instead of being subjected to long waiting periods and bouts of quarantine.
The authentication of physical vax cards has proven to be time-consuming and could create congestion at airports, especially when travel returns to normal. After reports of thousands of fake Covid-19 vaccination cards being sold on the black market, it became clear that the certification process was also too corruptible. Since then, most countries have introduced their own government-backed digital certification system to regulate travel in and out of their borders.
One of the most effective methods used to prove someone's vaccination status, is with a QR-based digital code that can be stored on a mobile device for record-keeping. Due to international-standard security measures and fraud detection, the electronic certification process is far less corruptible and available to anyone with a smartphone, which makes it the preferred choice for corporate travellers running multiple business trips.
South Africans start planning their UK trips
Until recently, South Africa has been stuck on a card-based certification system. This has contributed largely to our controversial non-removal from international "red-lists" which barred South Africans from gaining entry to certain countries, like the UK. After months of querying South Africa's inclusion on the UK's naughty list, it was announced that we will be removed from 11 October 2021 and allowed to travel to the UK, provided that travellers adhere to strict Covid travel regulations.
This comes days after the Minister of Health, Joe Phaahla, confirmed that South Africa has begun rolling out digital vaccination certificates which can be used for local travel within South Africa, as well as certain countries abroad. It will be an electronic travel document, which makes it no different to an airline ticket or a yellow-fever certificate. As South Africa readies itself for an influx of UK visitors, the implementation of an electronic vaccination certificate for local travellers could alleviate the potential strain on airports.
However, international travellers hoping for digital vax cards that will open all the doors, might be in for a long wait. The biggest trouble facing this initiative, is the lack of uniformity in the various types of digital certification. The fact that there is not yet a standardized digital certificate that is recognized and usable by all jurisdictions, disqualifies it as a vaccination passport.
Traveller health information stored on a database in one country is often inaccessible to authorities of the country they wish to enter, which confines the certificate to the same verification processes of physical vaccination cards. The only difference with a government-backed digital certification, is that it will be viewed as more authoritative and will, therefore, be accepted by some countries.
Post-pandemic travel has become complex and requires excessive research and planning, which puts a lot of the responsibility on the individual or the travel agency assisting the individual. That said, a skilled travel agent should be able to provide more clarity about the entry conditions of the country a traveller intends to visit.
For any assistance with guidance on your future travels please feel free to contact our travel experts at Xpatweb Travel.

If you need assistance, please contact us and one of our travel experts will be happy to assist you.